Michael collins commemorative jersey
Cork Boston GFC have commissioned a commemorative jersey to mark the 100th anniversary of the death of General Michael Collins who was killed on August 22, 1922 at Béal-na-mBlath, Cork at the young age of 31 years.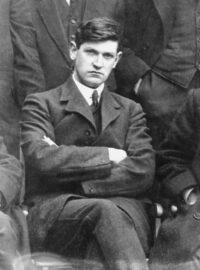 Michael Collins was born at Sams Cross, County Cork, Ireland. He was a hero of the Irish struggle for independence, helped negotiated the peace with Britain and went on to be Ireland's first Minister of Finance before being assassinated during the Irish Civil War.
Michael Collins lived in London for 10 years between 1906 – 1916 . He played initially with the Geraldines club and soon moved on to help with the administrative side at a young age as the clubs secretary and later as the secretary of the London County Board.
General Michael Collins – A great Cork man and a great GAA man both at home and abroad, we are delighted to honor his memory with these commemorative Jerseys.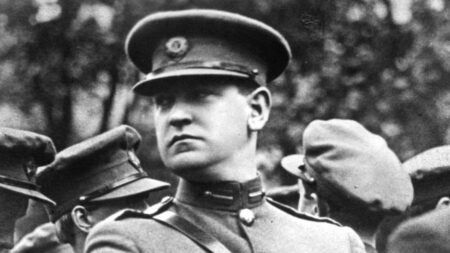 We will be wearing the jersey for our 2022 championship campaign which starts on Sunday  June 12th and you can buy yours here on our O'Neills club page.
Front page of The Boston Post August 23rd 1922